Ein Gedi Youth Hostel invites you to enjoy comfortable hosting in a beautiful location and at attractive prices.
read more
The hostel overlooks the Dead Sea and stunning landscapes of the Judean Desert. Our hostel is great for anyone wanting to be in this extraordinary area. While staying at Ein Gedi Youth Hostel you'll be able to integrate educational and enrichment programs suited to parents and children. Our reception desk staff will also be happy to recommend treks and experiential activities nearby.
read more
Enjoy the treats that Ein Gedi Youth Hostel offers, from a rich breakfast in the spacious dining room to a range of facilities that include basketball court, halls suited for conferences and equipped with audiovisual equipment, a cold drinks machine, free Wi-Fi access in all rooms and public areas, and a synagogue.
We offer spacious pleasant rooms suited to couples, families, groups and singles. All rooms come with air conditioning, shower and toilet, a fridge, TV, and coffee corner. Some rooms include a private balcony with stunning views to the Dead Sea and the Judean desert's cliffs. Ein Gedi Youth Hostel also contains 18 full accessibilized room for people with various impairments. These rooms are in a specially adapted wing which complies with accessibility standards and laws, with accessibility to the dining room, instruction rooms, and rest areas as well as the educational activities area. Dozens of guests with impairments can be simultaneously hosted as a group.
The Ein Gedi region offers historical sites, walking and riding trails, springs, and fascinating mountain landscapes. When staying at Ein Gedi Youth Hostel, you can enjoy a diversity of activities in the region, from the Ein Gedi National Reserve situation not far from the hostel, to the Qumran Caves and the ancient synagogue, and Massada, Sodom Mountain and Nachal Perazim. These are all great ways to break the routine while enjoying the charm of a desert experience.
Join us in Ein Gedi for the unique hosting experience which makes our hostels so special: our calm, cozy and pleasant atmosphere, staff who are attentive to all your needs, comfortable well tended rooms, and personal recommendations for trips and treks.
close
close

Stunning views from hostel rooms towards the Dead Sea and the Judean Desert cliffs.

Excellent location for trips and treks in Ein Gedi and the region.

Near a range of activities suited to families and groups.

18 fully accessibilized rooms for guests with impairments.

Ideal for seminars and conferences with outfitted classrooms.
Hosting with content Ein Gedi
Deals in Ein Gedi
Surprising prices for a great Israeli experience at ANA hostels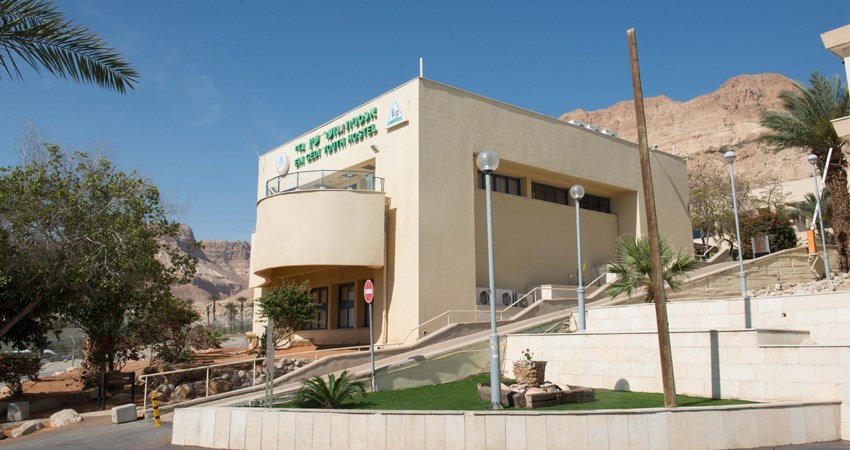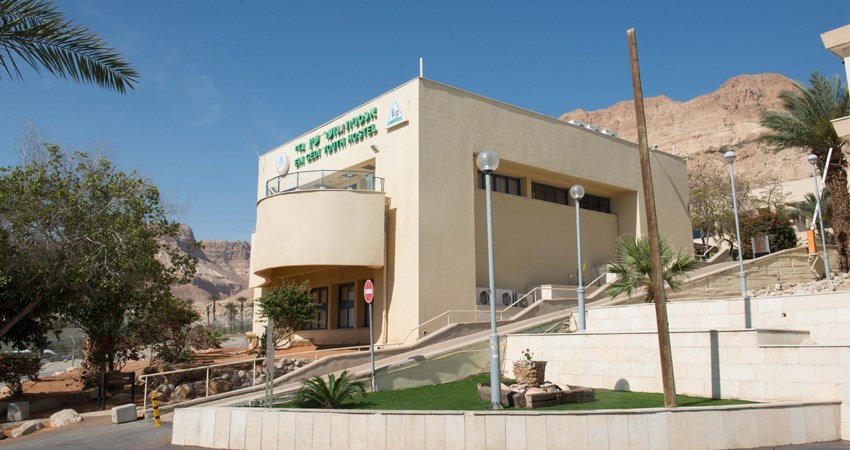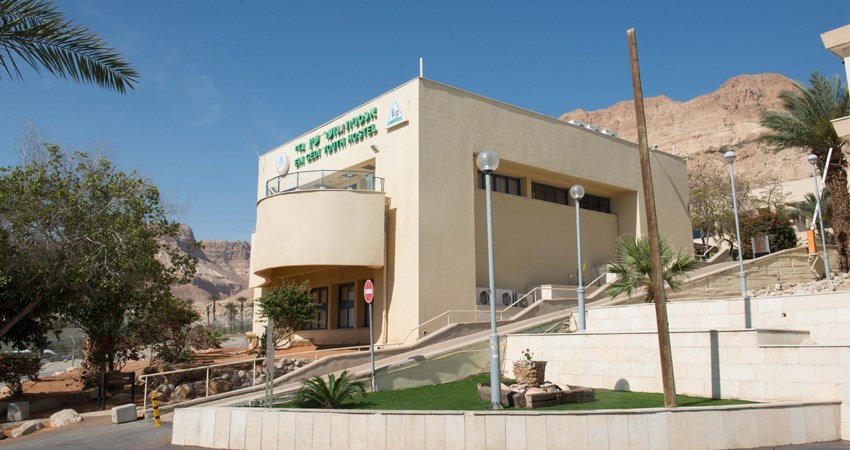 Our Rooms

Ein Gedi Youth Hostel has 87 rooms suited to couples, groups, families or singles. Each room comes with air conditioning, shower and toilet, a fridge, access to Wi-Fi, TV, and a coffee corner.
Some rooms have a private balcony with views towards the Dead Sea and the stunning Judean Desert cliffs. We also offer a unique wing of 18 rooms for guests with impairments.
These room are fully accessibilized and include wide doorways, comfortable access to wheelchairs, and other appropriate accessories.
Hostel Includes
icon
Reception desk: Sunday to Friday from 8 AM to 8 PM.
Check in: starting from 3 PM.
Check out: up to 10 AM.
Free Wi-Fi access.
Options for lectures and events.
icon
The hostel offers a rich varied breakfast.
Meals are kosher under local Rabbinate supervision.
Order in advance for additional fee:
Mehadrin kashrut.
Shabbat arrangement (early lunch – meat; late afternoon – dairy) or additional meals.
Vegetarian, vegan, lactose free or gluten free options.
icon
Spaces suited to seminars and multi-participant events.
Basketball court.
Cold drinks machine.
Synagogue.
icon
18 rooms accessibilized as required by law.
Mobility accessible corridors to rooms, dining room, classrooms, halls and other central spaces.
Leader strips and surfaces for sight impaired guests.
Hearing assistance for hearing impaired guests.
Accessible reception area.
Hand grips and railings.
Signs compliant with the law.
Mobility accessible elevator.
Location and access routes
Arrival By Car
Coming by car from the north , drive on Road 90 until reaching the Nachal David reservation.
Coming by car from the south , drive on Road 90 until reaching the Nachal David reserve.
Arrival By Public Transportation
Coming by bus from Jerusalem , take the bus lines 444 or 486 to Ein Gedi. Get off at the "Nachal David Field School" stop and walk towards the reservation, making a right after about a minute.
Coming by bus from Beer Sheva , take the bus line 384 to Ein Gedi. Get off at the "Achsanya" stop and you will find yourself in front of the Guest House.
Address:
Ein Gedi, "Beit Sarah", D.N. Dead Sea 86980
Phone:
+9722-5945600
Email: